"Out of Your Own Pocket"
eBook Series
A step-path with litle money down.
A step-step path with little money down.
---
Hear what people are saying!
Reviews
Andre Campbell's eBook, "Out of Your Own Pocket, Making Your Own Short Movie" is a sparkling gem of a  starting point for the movie-maker beginner.  It also serves as a marvelous checklist for the more experienced film maker…" Read more
~ Diane Uniman, New York City, Writer, Screenplays and Musicals

"I found it informative and I like the tone… Overall it is a valuable text for someone who is looking at the ins and outs of their first short."  Read more
~ Louis J.v. Rensburg, South Africa – Filmmaker

"Honestly, if you are keen on doing a short movie, go for this book and get some tips…  I love the sense of humor in it too…" Read more
~ Jacqui, Abuja Nigeria, Writer, Screenplays

Get Your Instant Download Now!
"Making Your First Short Movie" Volume 1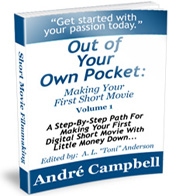 Buy Now! $4.95
It is safe easy and secure
---
"... this fast-read quickly informs the novice documenarian how to begin and provides the requisite inexpensive filmmaking tools."


~ Professor P.J. Coxx, Writing for TV & Film Courses, Aspiring Document arian, Manhattan Neighborhood Network, Independent Producer (read more)

Get your instant download now.
Get your instant eBook download!
Out of Your Own Pocket: "Making Your First Documentary"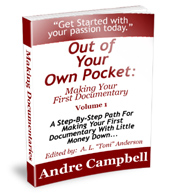 Buy the eBook now!
It is safe, fast, easy and secure!
$4.95 USD
******
"…This easy reading book is so practical, and full of great tips, it's a joy to go through.  It covers so many of the basics in shooting, as well as the obvious and not-so-obvious…" ~ Denise Hamilton, www.BADWest.org
******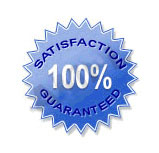 It is safe, fast, easy and secure!
*****
The eBook is in PDF file format an you may need the free Adobe Reader.